Spooky Scary Book Tag!
Hey everyone! Today I'm doing the Spooky Scary Book Tag! This tag was created by Shelby @ Clever Fox.  I wasn't tagged by anyone to do this, but I was looking for a festive book tag to do, and this one seemed perfect!
Okay, let's get started!
1. What goes bump in the night?
Name a book that has legitimately scared you while reading it.
I definitely have to go with The Diviners by Libba Bray for this one!  I feel like I've been talking about that book so much lately, but it was just so creepy and scary to me!!
2. Jack O Lanterns and Classic Costumes
A book you always reach for during Halloween time.
I'm going to go with my festive, childhood favorites for this one, like The Little Old Lady Who Wasn't Afraid of Anything, The Berenstain Bears Trick or Treat, and The Teeny Tiny Woman.  Growing up, I had a huge stack of Halloween themed books that I would make my mom read over and over again.  So now, I love reading those same Halloween books that I read as a kid to my nieces and nephews every year!
3. Black Cats and Magic Mirrors
A book you love that is laced with superstition and/or magic.
Something Wicked This Way Comes is so mysterious and magic-filled.  It makes such a perfect read for Halloween!  The movie is really good, too! 🍂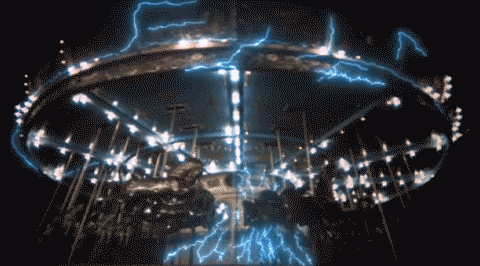 4. Witch's Brew
Favorite witch character in any book/series.
As I've already talked about, I haven't really read that many books featuring witches.  So, I can't really say for certain who my favorite witch is.  That being said, I love the Sabrina the Teenage Witch TV show, and I know it's based on the comics, so, even though I've heard she's different in the show, I'm going to go with Sabrina Spellman!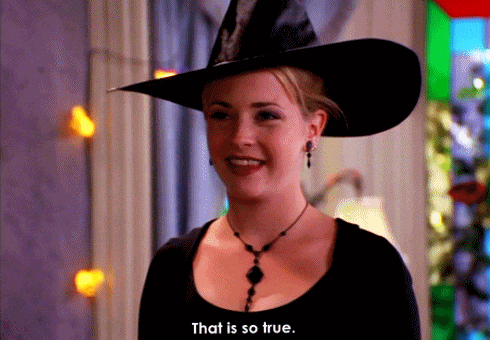 5. Ghouls and Ghosts
A book that still haunts you to this day (good or bad).
The Kill Order by James Dashner was such a disappointment to me!  I loved The Maze Runner series so much, and so I wanted a prequel that was going to be just as good, but The Kill Order definitely was not.  I've never read a book that had so much non-stop action but still somehow managed to be so incredibly boring as this book. 😦
6. Haunted Graveyard
You're all alone in a haunted graveyard, you get ONE book to give you comfort, which is it?
Definitely, I would pick the Bible!
7. The Undead
Favorite supernatural creatures to read about (i.e. vamps, zombies, werewolves, etc).
I can't decide between werewolves and vampires!  I like reading about both for different reasons.  And yes, Twilight and the Shiver series are the main reason why. 😂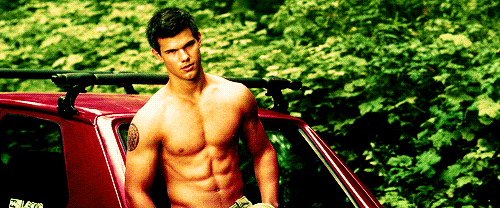 8. In the dead of night
Pick a book with a black cover.
This version of And Then There Were None has a black cover!  Also, this mystery would be perfect to read during Halloween time!
9. Trick or Treat?
Treat, please!!
I tag:
Jessica @ Reading with Jessica
Anyone reading this!
---
I hope you all had fun reading my answers because I had so much fun doing this tag!
Thanks for reading!
---