The Valentine's Day Book Tag!
Hello everyone and Happy Valentine's Day! I hope you're all having such an amazing and love-filled day today! Today, I'm going to be doing the Valentine's Day book tag that was created by Jo Reads Books.  💕♥
Also, just a little disclaimer, because this tag is all about book couples, there might be a few minor spoilers in relation to who ends up with who.
Alright, let's get started!
1. Favorite Couple Ever – You want to have their relationship!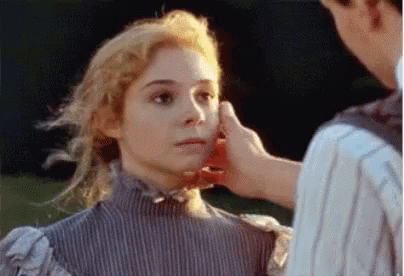 Anne Shirley and Gilbert Blythe are my favorite! I love them so much. If you've been following my blog for a while, I'm sure you already know that because I gush about them every chance I can get, haha!
2. Relationship that never happened – You wanted them to get together but they never did. 😦
Jo and Laurie not getting together broke me like 90% of the people who read Little Women.  Louisa May Alcott pretty much has it set for them to be together and then at the last second she's like "Ha! Fooled you! They're not getting together because too many of you want them together." Not nice Louisa! 😭 I do give the PBS version of Little Women credit though, because they actually make Professor Bhaer attractive and likeable which helps ease the pain a little! 😂
.3. Your crush – ANY character!
I feel like this is so basic, but I've always loved Ned Nickerson.  He is so sweet and supportive of Nancy and I'll always have a special place in my heart for Nancy and Ned!😍😂
4. Worst Relationship – A couple you wanted to break up because the character was awful/deceitful/abusive/etc.
I know a lot of people loved this book, and I did enjoy reading it, however, Holder..nope!  The first half of the book he was incredibly creepy and controlling, and quite frankly, abusive.  Yet he was just written off as being a "passionate" person.  Thank you, next.
5. Your Favorite Love Triangle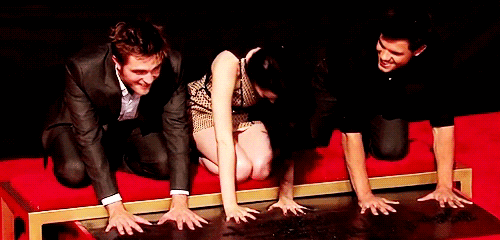 Okay but I'm pretty sure the Twilight Saga was the first series I read with a love triangle.  So, I may be biased, but it was so fun reading the books and talking about whether your were Team Edward or Team Jacob with your friends and even random strangers who came up to you because you were both wearing Twilight shirts. 😂
6. Your Favorite Tragic Love Story – like Romeo & Juliet – No Spoilers! – A couple whose relationship was cut tragically short.
You're lying if you don't cry while watching A Walk to Remember. The book is so sweet and sad and emotional, but I'm also including the movie version (which is way different than the book) for this too, because for me personally, it hits me even deeper.  I love this movie but it also brings me too much pain!
---
And there you have it! I hope you enjoyed reading my answers to The Valetine's Day Book Tag!  This was such a fun one to do.  I'd love to hear your answers to these questions too, so be sure to let me know in the comments and tag me in your posts if you decided to participate in this tag, too.
Thanks for reading and Happy Valentine's Day!
---
Follow me on:
Bloglovin' | Instagram | Twitter | Facebook | Goodreads | Litsy (@thecalicobooks)
Buy from:
(I receive a tiny commission if you follow my BD links!)