Summer Reading Goals 2016!
Hey everyone!  Today I want to talk about my reading goals for this summer.  I've been meaning to write this post for a while now, and I decided that since today is officially the first day of summer, it's time for me to actually write it!  Just to be clear, I generally count my "summer reading" from approximately Memorial Day to Labor Day.  So, late May through early September.
---
1. Read at least 15 books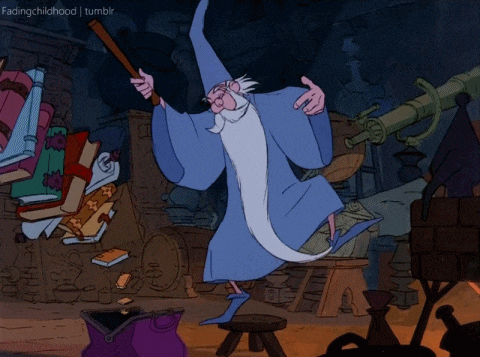 I realize that this is a bit of an ambitious goal being that I only read 17 books from January through May.  I've done it before though, and I can do it again!  I have a lot more time to read during the summer months.
2. Complete my library's summer reading program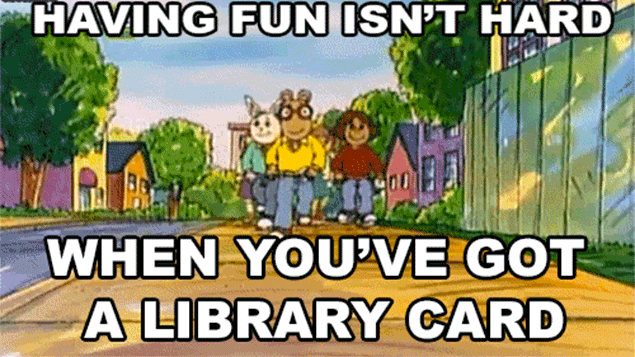 I love participating in my library's summer reading program!  It's super easy to complete, too.  All I have to do is read 26 days and do some sort of physical activity (swimming, walking, gardening, etc.) for 26 days as well.  If I manage to read 50 days, I get an additional prize.  Being that I read everyday, that shouldn't be a problem for me!
3. Reread some old favorites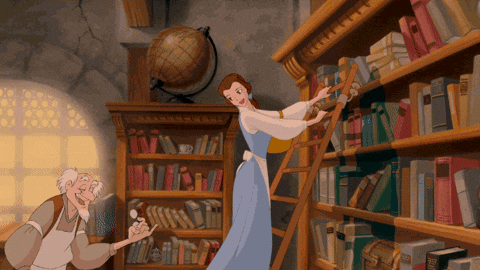 There are so many amazing books out there that I haven't read, that sometimes I forget about all the books I already love.  This summer, I want to reminisce and reread at least a few of my old favorites.
4. Read more classics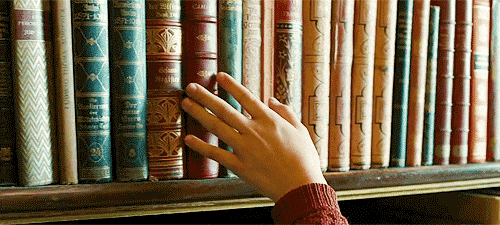 I'm already participating in ThePrettyBook's 2016 Classics Challenge, so I already try to read at least one classic a month.  However, I'd really like to try and read at least two a month this summer.
5. Conquer my TBR…or at least tame it…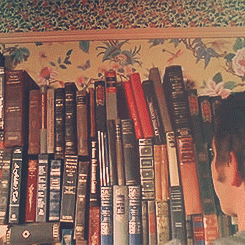 My TBR pile is out of control, and yet I keep buying more books!  My goal this summer is to actually read more of the books that I already own, so I don't have hundreds of books on my shelves that I haven't even read.
6. Participate in The Hedgeathon 2016 by Natalie @ Books and Quills
This looks like a really fun, summer readathon!  There are 12 different challenges, but you only have to complete 8 to "win."  It started June 1st, and goes all the way through July 31st.  You can read all about the Hedgeathon, its challenges, and how to participate by clicking here!
---
Well, that about sums up my summer reading goals.  What are yours?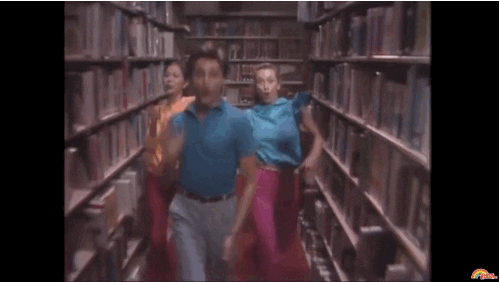 Also, I stumbled across this beauty of a GIF and just had to include it.  That's me every time I go to the library! Hahaha!