Summer Reading Goals 2018!
Hey everyone!  Summertime is officially upon us!  It has been super hot all week, and I've been loving being able to go swimming and taking care of my garden.  I just love summer!  Today, I've decided to share with you all my summer reading goals for 2018.  Some of them will be the same from last year, and others will be new.  Like always, I count my summer reading from approximately Memorial Day to Labor Day – late May through early September. So, be sure to check back at the end of summer to see if I was able to reach my goals!
Okay, let's get started:
---
1. Read at Least 20 Books
This is the same goal that I had last summer, and even though I didn't quite reach it last year, I am determined to reach it, and possibly surpass it, this year!
2. Complete My Library's Summer Reading Program
This is something I participate in every summer at my local library.  I really appreciate their program, because it embraces everyone's unique reading pace and style.  It focuses more on reading every day, and not so much how many books you actually finish, which I think is really nice.  It also encourages exercising and staying active!
3. Read a Big Classic
Last summer, I read Gone with the Wind (even though it took me 6 months to finish, instead of just the summer months, lol), and I really enjoyed it.  Because of its size though, I almost didn't read it.  It was summer and I had more time to read than usual, though, so I decided to go for it!  Because of that, I've decided to read another huge classic this summer.  It'll also fit in perfectly for my classic lit challenge I'm working through this year!  I'm thinking of going with Anna Karenina, but I'm not 100% decided yet.  If you have any recommendations of a classic book over 500-600 pages, let me know!
4. Participate in a Readathon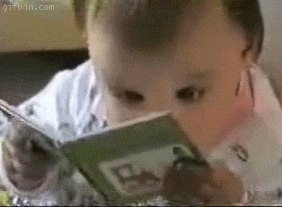 Like I said, I usually have a bit more time to read in the summer than usual, so it's the perfect time to participate in readathons!  If you know of any that are happening soon, be sure to let me know about them in the comments!
5. Start a BookTube
I guess this wouldn't technically be a reading goal, but it's book-related, so I'm counting it!  I'd really like to start a Booktube to go along with my blog.  I'd do things such as bookshelf tours, vlogging readathon experiences, etc.  Is that something you guys would be interested in?
6. Read More of the Books I Already Own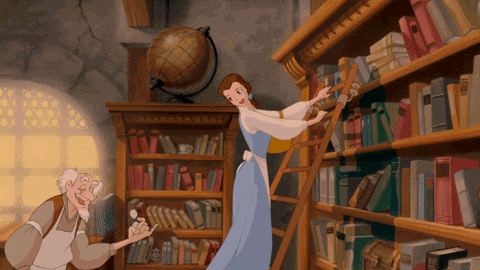 I already know of a few books I plan on buying this summer, and I know I'll check out some library books too, so I'm not being super strict with myself.  However, I really want to focus on reading many of the books I already own.  My physical TBR is quite overwhelming at the moment, and I'm hoping it'll be a little less overwhelming by the end of summer!
7. Post Consistently on my Blog and Bookstagram Throughout the Entire Summer
This is another goal that isn't directly about reading, but, it's still bookish!  Usually, I find I tend to slow down with posting during the summer, especially around July and August, and I right now, I really don't want to do that!  I'm really proud of the progress I've been making with my blog, especially these last couple months, and I currently don't have any interest in slowing down.
---
Okay, that's about all the bookish goals I have for this summer!  I really just want to make this summer, a summer filled with so much books and reading.
Thank you so much for reading! Also, if you have any, let me know about your bookish summer goals in the comments. I'd really love to hear them!
---
Follow me on:
Bloglovin' | Instagram | Twitter | Facebook | Goodreads | Litsy (@thecalicobooks)
Buy from:
(I receive a tiny commission if you follow my BD links!)