Top Ten Tuesday
Today is Top Ten Tuesday – A weekly bookish list created by The Broke and the Bookish! This week's topic is:
Top Ten Great Beach Reads
*
The Sisterhood of the Traveling Pants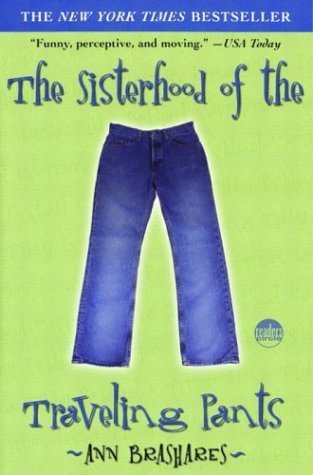 I feel like the Traveling Pants series is the ultimate summer series.  It's funny, sad, happy, thoughtful, and so much more.  It's one of those books that you can fly through quickly, which also makes it a perfect beach read.
The Summer of Chasing Mermaids
I found The Summer of Chasing Mermaids to be magical (even though it is not a fantasy and there isn't any "real" magic), creative, and oh so fun.  It's very loosely based on The Little Mermaid, but it is actually a contemporary.  When I read it last summer, it was one of the most original contemporaries that I had read in a while.
Peaches
If you enjoy The Sisterhood of the Traveling Pants series, then you will enjoy Peaches as well!  They have a similar vibe, and they both explore the importance of friendships.  This book, however, will give you a craving for peaches like no other!
Since You've Been Gone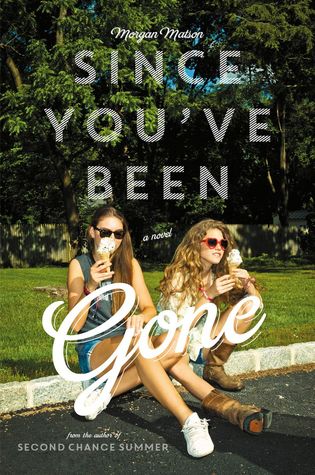 While this book also explores friendships, Since You've Been Gone is unique, because the best friend has disappeared.  This book is a lot of fun, filled with summer bucket lists and ice cream.  It gives you that perfect summer vibe, which, in my opinion, makes it the perfect beach/poolside read!
Along for the Ride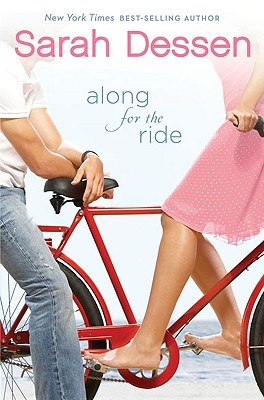 This list simply would not be complete without listing at least one Sarah Dessen book!  All of her books are the ultimate summer, beach/poolside read.  They are seriously flawless.  All of her books give you summertime vibes x 100.  I chose Along for the Ride, because that was the first Sarah Dessen book I read, and I just remember falling in absolute love with all of the characters, the storyline, and the location.
 The Christy Miller Collection
When I think of summer and the beach, the Christy Miller series is the first thing that comes to my mind.  These books are so fun, memorable, and summer-y (the first book is especially beach read-ish, but honestly, the whole series is amazing)!
13 Little Blue Envelopes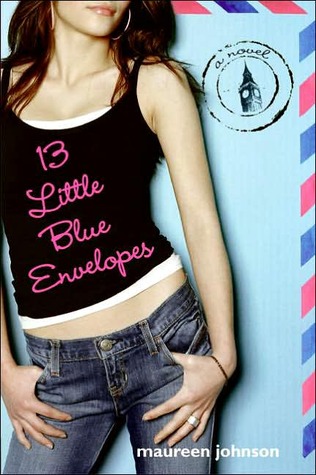 This book is such an adventure!  I love reading adventurous contemporaries in the summertime at the pool.  This book is absolutely perfect for that.
This is What Happy Looks Like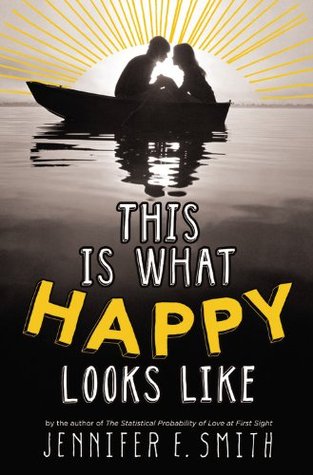 Creative and fun, This is What Happy Looks Like is such an enjoyable read.  I know most of the books on this list I have called fun, but that is what I enjoy reading on the beach (or in my case, the pool).  Jennifer E. Smith is another author who never fails to disappoint me when it comes to summertime contemporaries.
Matched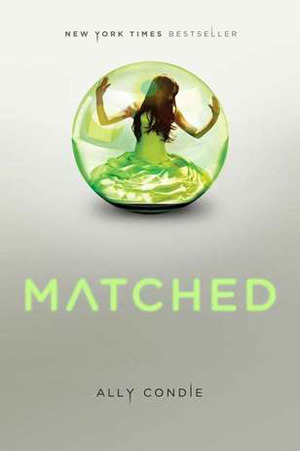 The thing I love about Matched, is because it is so unlike most dystopians.  There's danger and action, but it is not so dark and heavy, like The Hunger Games or Divergent, for example.  It is highly enjoyable and suspenseful at times, but in a more…easy-going(?) way.
Safe Haven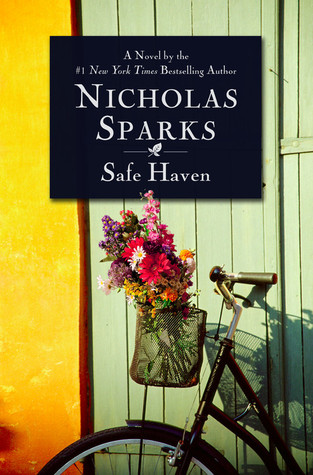 Filled with action, suspense, romance, and the beach, Safe Haven makes a great beach read.  This book is very fast-paced, and highly entertaining.  While reading, I wanted nothing more than to be sitting on a beach chair in the North Carolina sun, with my toes in the sand (unfortunately, I wasn't 😛 )!
*
That's it for this week!  Let me know what your favorite beach reads are! 🙂